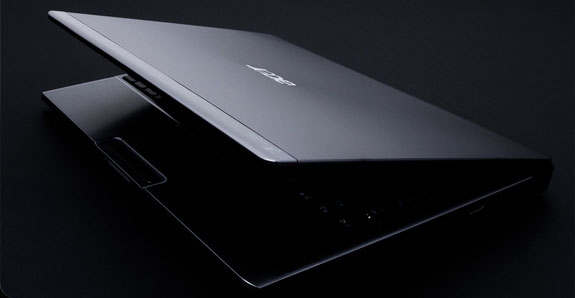 A press event which held at New Jersey's Liberty Science Center last Tuesday evening has been the place where Acer first announces the collection of their new systems. The CEO of this global PC giant, Gianfranco Lanci revealing the multi brand strategy of the company which also owns the Gateway, eMachines and Packard Bell brands in selling their products not only on the Acer and gateway brands but also across them. The event was interspaced with IMAX videos which contain enigmatic imagery to accentuate the slogans "Light as your time can be". So what are the products which release for the first time in public by Acer?
The main products which are emphasized at that event were the Netbooks, Nettops and all-in-one PC. They are actually not available yet before he back-to-school season in June but the enthusiast can learn about the benefits of the products first in his event. However, it is quite thrilling to wait for the latest products especially after the success of $349 Acer Aspire One which supported by new ultraportable systems with ultra low voltage CPUs from Intel. Here are the highlights of the Netbooks featured in this event:
1. Acer Timeline Series, which is a collection of 13.3, 14.1, and 15.6-inch models with LED 16:9 displays, touchpads with multi-touch gestures (as you can see on current MacBooks), Intel ULV processors which is supported with Laminar Wall, the innovative passing cooling developed by Intel. The thicknesses are ranging from 0.9 inches to 1.5 inches with 3.5-s.3 pounds weight and offered at $699-$899.
The new system claimed to be able running up to 8-10 hours without have to be connected to the electricity because of the ultra-low voltage of CPUs and LED displays, quite brilliant technology especially regarding to the energy saving issue nowadays, right? However, this claim has made us thrilled to test it and prove the excellent power consumption for such a long time, especially when the other products can only last for 2.5 hours max.
2. Acer Aspire One 11.6-Inch model, which is just enough for those who think that 10 inch Netbook is too small while 12-Inch is too big for a Netbook. This Netbook also has a thin LED screen and multi-touch gestures just like the Acer Timeline series, and has a standard Intel Atom CPU and a 160GB hard drive. It is jut about 1-Inch thick and certainly will be more expensive than the current Aspira One. Unfortunately, no price or availability information stated yet.
Can't wait for Acer Aspire One 11.6 Inch? Just check Acer Aspire One AOD150-1920 10.1 Inch Ruby Red, Only  $349.99 $349.00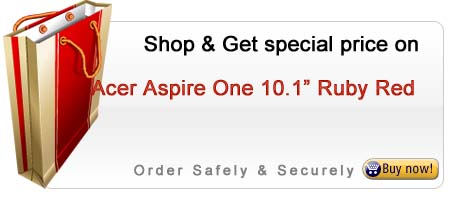 3. The Gateway EC, a 13.3-inch laptop featured a 16:9 LED display, switchable graphics, and SSD drives. It will be under 1-Inch thick and claimed to have energy-saving low-power mode and Energy Star 5.0 compliance. This benefit is the most awaited feature among new laptops which make the competition is quite strict.
Customers will be benefited with the low price and green energy competition among Laptop and Netbooks producer especially with the low price offered for the products. Let see if it will be offered at lower price compared to the MacBook new inexpensive laptops.
Via: cnet, picture: pcworld
Tags: 10 inch netbook, 13.3 inch laptop, 160 GB Hard Drive, Acer Aspire one 11.6 inch Netbook, Acer Timeline Series, Gateway EC, Laptop, LED screen, Liberty Science Center, longer-lasting batteries, MacBook, Netbook, netbooks