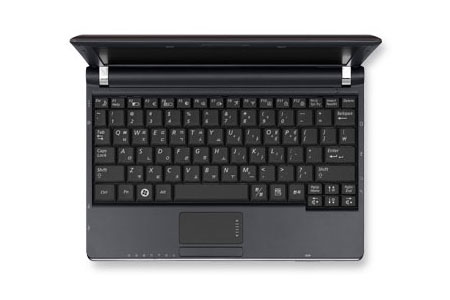 Samsung NC10-GBK 10.2 Inch Netbook Black
Samsung NC10-14GBK 10.2 Inch netbook and Asus Eee PC 1000HE 10 Inch netbook are launched by well known companies that are claimed as company that always produces best products. The two new types are said as rival that has same specification and price. But the most important is the quality of each component. No matter Samsung NC10-14GBK 10.2 Inch and Asus Eee PC 1000HE 10 Inch have same specifications; but all we need is how it works.
Start about price; it is important to be compared but the most important is the quality of the product. You can have the Asus' netbook by expensing $380 and quite more expensive, the Samsung's is cost $410. So, the choice is yours; can you find the causes why they have the $30 differences? If the quality you will get is same; the Asus will be better.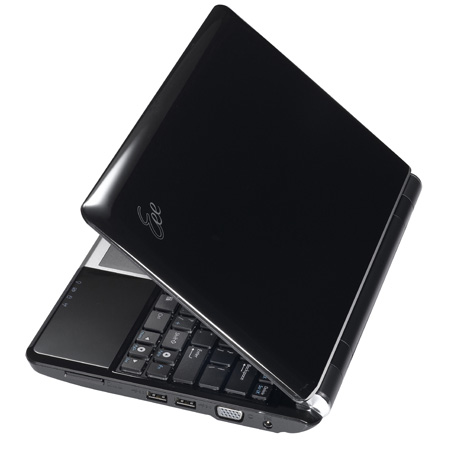 Asus Eee PC 1000HE 10 Inch Netbook Black
Talk about design; the Samsung NC10 seems to be cooler with its sleek lines. It is designed with high quality glass for the outer performance that is completed by Samsung shiny silver logo is embossed in the middle of the glass. While Asus PC 1000HE is designed sportier so it seems hefty and easy bringing although the outer performance is not as pretty as Samsung with its semi-glossy exterior. It is completed by stand-alone keyboard buttons that make it prettier. Which one do you prefer; the sporty or the pretty one?
In the specification; a quite different also seen in the speed of the processor; Asus netbook is powered by 1.66 GHZ processor and the Samsung's is 1.6 GHZ. The Ram capacity in both of types is 1GB that can be upgraded till 2GB. Both of them have 160 GB hard drive and Asus is better with its ability to store data till 10GB while online. Besides that, the Asus' is completed by the LED backlight screen while you have to be satisfied by the regular LCD screen in the Samsung's.
What about the battery life? Asus Eee PC 1000HE is quite stronger with its 9 hours power saving mode than Samsung NC10 that can save 8 hours of power in a single charging. The Asus netbook is completed by Super Hybrid Engine technology in the battery and LED screen that enables in energy efficiency. So you can work an hour longer with the Asus netbook.
Approximately, what makes Samsung NC 10 $30 more expensive than the Asus netbook while we can see that it is not much better? I think it can't be answered if we haven't tried to operate both of them yet. Perhaps, there is another special quality of the Samsung netbook that can't be seen from the components. Maybe you have to see some more reviews before purchasing or just trust Asus as the first company launched netbook.
You can buy Samsung NC10-14GBK 10.2 Inch Netbook Black Only $439.00 $411.69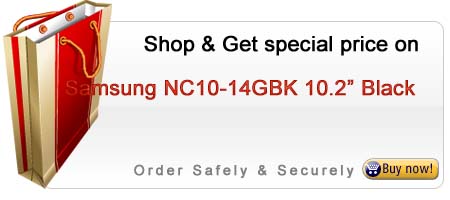 Or if you choose to purchase Asus Eee PC 1000HE 10 Inch Netbook Black, you can buy only for  $399.00 $387.46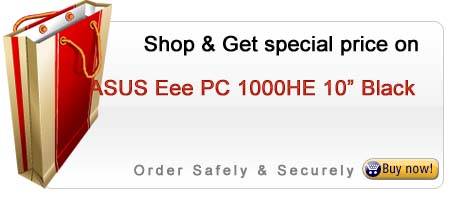 Tags: Asus Eee PC 10 Inch netbook, Asus Eee Pc 1000HE, ASUS Eee PC 1000HE 10 inch Netbook, Netbook, Samsung 10.2-Inch Netbook, Samsung NC10, Samsung NC10-14GBK 10.2-Inch Netbook