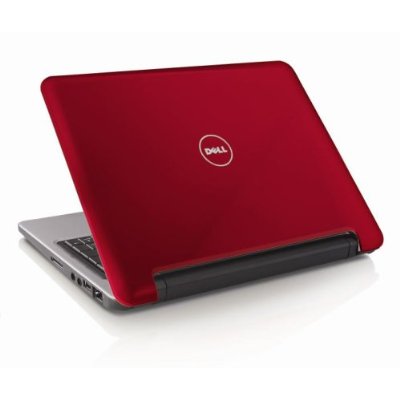 Dell Inspiron Mini IM12-2870 in cherry red features a larger 12.1-inch screen with a 1280 x 800-pixel high-definition resolution. Standard built-in Wi-Fi means quick and easy wireless internet access to hotspots in the home, on campus, in a local coffee shop, in the office or at a conference. The Inspiron Mini 12 allows you to stay connected to your world virtually wherever you go. Inspiron Mini 12's small, incredibly light design lets you travel light while keeping up with your blog, video chat, instant messenger and email so that you never lose touch with your family and friends.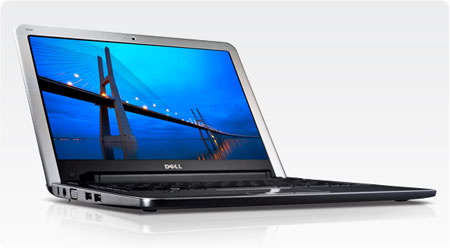 This ultra thin and ultra portable netbook measures 11.77 x 9.02 x 0.92 inches and weighs 2.72 pounds. A bright 12.1 inch glossy display is designed to be able to present web sites without a lot of left-right scrolling, and the keyboard is large and easy to navigate. It comes preinstalled with the Microsoft Windows XP Home operating system, which offers more experienced users an enhanced and innovative experience that incorporates Windows Live features like Windows Live Messenger for instant messaging and Windows Live Mail for consolidated email accounts on your desktop.
The Inspiron Mini 12  netbook includes a direct link to a Dell-exclusive home page on Box.net (www.box.net/dell), providing you with an easy way to add incremental online storage space to easily manage your digital lives. Individuals can safely and securely upload files of any type to their Box, including photos, videos, music, documents and presentations, and then access those files from almost anywhere on any device.
Technical Details
1.33 GHz Intel Atom Z520 Processor
1GB DDR2 RAM
80GB Hard Drive
Windows XP Home, 3 Hour Lithium Ion Battery
12.1-Inch Glossy LED Display (1280×800), 1.3mp Web Cam
You can buy Dell Inspiron Mini IM12-2870 Cherry Red now only $499.99  $393.75 You Save $106.24 (21%)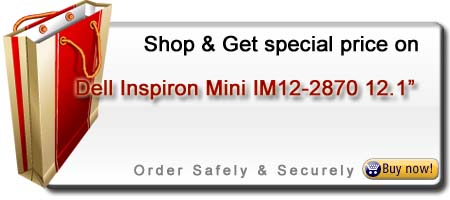 Tags: 12.1 Inch Netbook, Dell Inspiron Mini, Dell Inspiron Mini IM12-2870 in Cherry Red, Inspiron Mini 12, Laptop, Netbook, ultra thin and ultra portable netbook