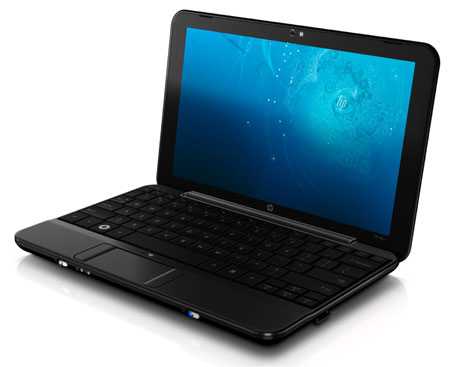 HP Mini 1150NR Mobile Broadband Edition 10.1 Inch Netbook features integrated high-speed 3G cellular connectivity via AT&T's mobile broadband data network. HP Mini 1150NR has just 1 inch thin and weighing just 2.45 pounds. This Hewlett Packard netbook provides a convenient alternative to carrying your primary notebook PC everywhere you go.  This netbook offers quick, easy access to online resources and digital entertainment.
HP Mini 1150NR comes with an 80 GB hard disk drive (4200 RPM), which is small when compared to full-sized notebooks but is plentiful for the tasks a netbook is designed for.–surfing the web and storing a decent sized digital media library. HP's BrightView technology improves the contrast and clarity of your notebook display so colors are brighter and images are more lifelike.The 10.1-inch HP BrightView anti-reflective display delivers an expansive viewing area compared to other mobile devices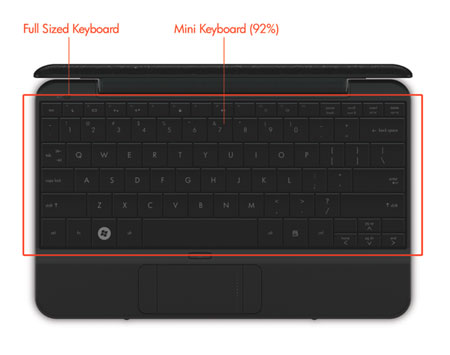 What about the keyboard? HP Mini 1150NR's 82-key, near-full-size (92 percent) keyboard is more comfortable for most than the thumb keys on smartphones and PDAs.
Technical Details
Travel light with ultra-mobile netbook with 10.1-inch screen and near-full-size keyboard (92% of standard laptop); weighs 2.45 pounds
Check email, browse the Web or access your corporate intranet on the AT&T 3G wireless network
1.6 GHz Intel Atom N270 processor, 80 GB hard disk drive, 1 GB RAM, 54g Wi-Fi LAN (802.11b/g), 10/100 Ethernet, 3-Cell Lithium-Ion Polymer battery
Chat face to face with the built-in HP Mini Webcam; includes 2 USB ports and SD/MMC card reader
Pre-installed with Microsoft Windows XP operating system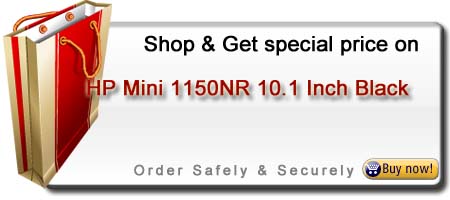 Tags: 3G wireless, at&t 3G, HP Mini 1150NR, HP Mini 1150NR Mobile Broadband Edition 10.1 Inch Netbook, HP Mini 1150NR sd mmc card, Netbook, ultra mobile netbook, windows xp operating system