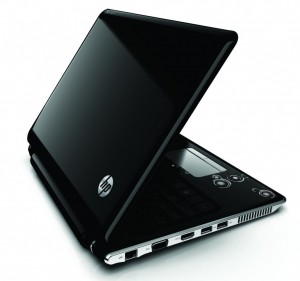 The most wanted newest laptop named Hewlett-Packard's 12 inches Pavilion dv2 with special specification is finally launched.
In the CES 2009, it is said that all kinds of glossy HP laptops completed by a processor of Advanced Micro Devices is guessed a standard kind. But it is changed when we know about the new AMD Netbook system inside such as Athlon Neo Platform, it seems to be great.
The Neo will be one level on the other kinds of netbook CPU like Intel Atom and Via Nano, it will be more popular because it offers a bigger power but not too high in price and is completed by a larger system concept, and it also has a wider 12 inches screen than the 9 inches and 10 inches before.
There are a more available room in AMD and it has a wider screen than Netbook so that it has a little bit higher price. The 1.6 GHz Neo AMD offers more application inside than the Intel Atom, it produces together with ATI RAdeon graphics (that can only be supported by Vista and not for XP).
Via: cnet
Tags: AMD Athlon Neo, Athlon Neo Platform, Hewlett Packard, HP Pavilion, HP Pavilion DV2, Netbook, new AMD Netbook, notebook, Pavilion DV2