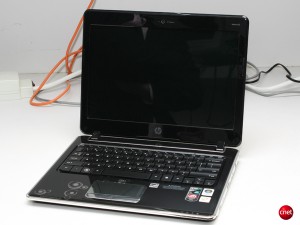 Base on the TG Daily, Intel has broken down the line of Z-P230 PATA solid-state drives. The SSD drives that has launched last summer were specifically made for portable and valuable desktop systems like netbooks and nettops. Both of them produce in capacity between 4 GB and 16 GB.
You know that SSD has 1.8 inches hard drive; four times smaller than the standard size. It is so beneficial since it doesn't need a high power to be operated. The cheaper price of Z-P230 than the Z-P140 of MIDs (Mobile Internet Devices) company is really amazing. You only need to expense less than 15 dollars for the 4 GB versions, less than 25 dollars for the 8 GB and less than 45 dollars for the 16 GB.
However, Intel doesn't launch anymore the laptop of Z-P230 SSD range. It focuses on the higher capacity laptop with 80 GB and 160 GB SSD that is cost more expensive. The last order receiving is only till May 4 2009 and will be last shipped on the 4th of June 2009.
Via: netbookchoice
Tags: Intel, Laptop, MIDs, Mobile Internet Devices, netbooks, nettops, SSD Drives, Z-P140, Z-P230