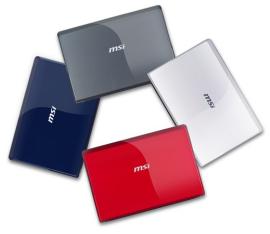 MSI is not the only one of netbook producers. It is a PC producer that was successfully sell its MSI Wind U100; one of the mini notebook with 10 inches in size. It is really popular in the market last year.
In the second line of the best seller, there is Wind U123 that is completed by the newest Intel Atom, N280, and also optional 3G and TV tuner antenna. It comes in more options of colors than the white and grey in U100; the more colors are red and blue. 
MSI has already launched too about the two versions of 13 inches laptop of X-Slim line. Both of them run Windows Vista Premium and have 1366×768 of displays. The first, X320 that is cost $700 has an Intel Atom Z530 inside. The second one is X340 is higher in cost about $1000 and has Intel New CULV platform; this is a much more efficient processor. We also have other options of MacBook Air or Dell Adamo; they have 0.7 inches of thick and weight in 2.8 pounds, it also will be a better choice since it has a lower cost than others.
You can have the cool newest netbooks; U123 and X-Slim Series in May 2009 in US, see the details specifications in what follows.
Can't wait for MSI U123? Why don't you check MSI WindU100. Only $309.00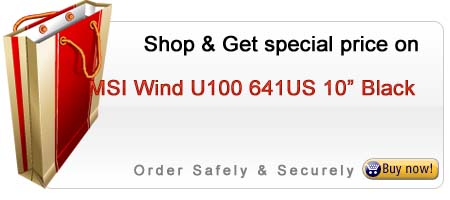 Via: cnet
Tags: 13 inches laptop, Dell Adamo, MacBook Air, mini notebook, MSI, MSI netbook, MSI Wind U100, Netbook, Wind U123, X-Slim line, X320, X340