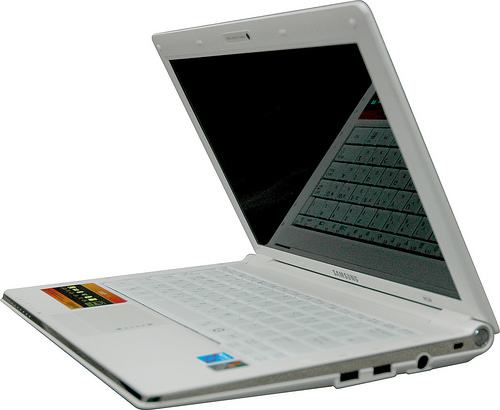 The Intel Atom central processing unit of Samsung NC20 Netbook will be supported by the Nano processor from Via Technologies. The NC20, which is set to be Samsung's successor to the NC10 will have an The Intel Atom central processing unit is completed by Via's Nano chips on its first 64-bit and superscalar processors in its x86 platform portfolio which will be coupled with the Via VX800 system media processor.
This combination makes the Nano chip able to support full Microsoft DirectX 9.0 3D graphics, as well as high-definition video and audio playback. It will also provide up to 4GB of DDR2 system memory for the Netbook. Along with the other features, there are also integrated 1.3-megapixel Webcam, three built-in USB ports, and a 3-in-1 memory card reader.
There are a lot of benefits that will be delivered by the Samsung NC20 Netbook with the Via Nano CPU. Even though it will be heavier than the 1.2-Inch and 2.8 pound Samsung NC10 Netbook, the predecessor, This NC20 has the advantage on the 1.3GHz Via Nano CPU and a 12.1-inch display which has 1,280×800-pixel resolution. For the internet connectivity, this Netbook has Wi-Fi (802.11g) and Bluetooth wireless connectivity while for the storage needs can be chose between a regular SATA hard drive and a solid-state drive. The six-cell battery lasts up to 6.5 hours, and it is offered at an estimated price of about $650. Since it is available for some configuration, the price will also vary.
Via: cnet
Tags: Intel Atom, Microsoft DirectX 9.0 3D graphics, Nano processor, NC20, Netbook, Samsung NC10 Netbook, Samsung NC20 Netbook, Via Nano CPU